4.7.18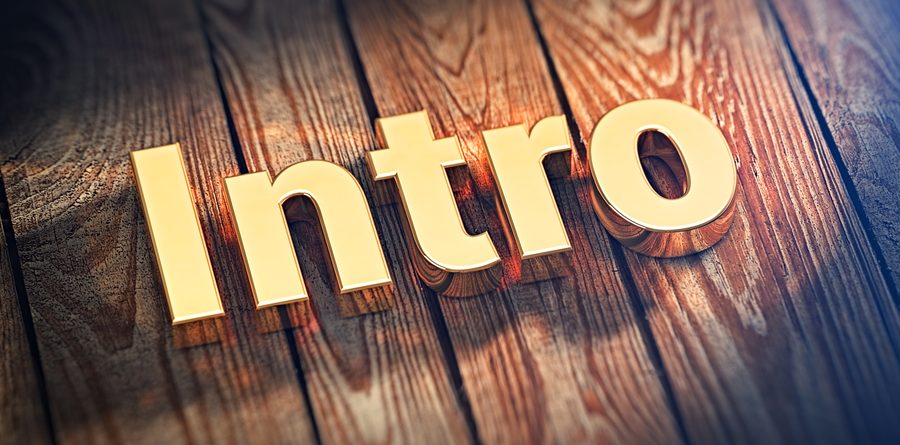 ARGOS: THE BLIND DATE
*Argos's assistant researcher, Kory Borgese, would tell Argos he needs to go out on a date w/ his wife' sister, Tess Runco
*Tess would be a flamboyant young lady that meets Argos at a diner called "Pompeii" (1531 W. Taylor St.)
*Tess would ask Argos if he'd like to get lost and go to a speakeasy she knows the password (Tickles) for, "The Nook" (Now Southport's: 3325 N. Southport Ave.)
*Argos would learn that Tess's cousin (Nina Scaffold) is the University of Chicago's librarian, who just returned from Egypt after her archeologist husband died in a tomb collapse
*At the end of the date, Tess would expose Argos's bane, causing him to have to make a choice of what to do
LUDWIG: A CULT FOLLOWING
*Ludwig would be hungry for a soul, and would look worse for wear (hair falls out of his head).
*Fredrick Bartlett would have invited some young alumni from Yale, Harvard and Princeton over to hear some of his ghost stories, but Bartlett would be no where to be found. The students would ask Ludwig to tell stories.
*The students, Tom Reynolds, Pat Mills and Harry Sims would admit to being part of a dark cult. This would be all novice rituals. However, one of the boys (Pat Mills) would claim to have a "Graveyard Book," that tells about mortals who have died, but made deals with strange, alien spirits called Geists to return to life.
*Ludwig would need to make tough decisions to try to eat souls, steal the Graveyard book etc.
RICCUN: A RUDE AWAKENING
*Riccun would wake up and be staring. He'd initially run into a mother who lost her three boys in the war crying by the lake.
*Afterwards, while walking down the streets, he'd take in Electric, hundreds of automobiles, and telephones.
*He'd stumble upon a man, Sal Marino, whose being strong armed by some goons. If Riccun listens, he'll learn that Sal's Hotdogs is a front for speakeasy on Clark and Division. If Riccun defends Sal or let's him die, it's an opening for his nightclub idea.
JONATHAN O'CONNEL: A FUNNY HUNT
*O'Connell needs to hunt
*O'Conell would be showered with business details such as briefcases of cash from a gangster who was allowed to use O'Connel's train, an appointment for a ribbon cutting ceremony for the new branch at Mercy Hospital (near McCormick Place) and an issue with one of his accountants, Andy "Stutters" Bilgado, whose tied up in the bathroom for stealing finance paperwork in order to bid it on the blackmarket.
*After dealing with Stutters, O'Connell would get a call from his men at Polk Station (Now called Dearborn Station, Dearborn and Polk) saying that police found a group of Wringling Acts people trying to steal hooch from one of O'Connel's trains that arrived.
*When O'Connel arrives, he'll need to negotiation with police and then hunt the clown, "Felix the Clown", who is still on the loose with some of the high end booze.
FRANK LUKE JR.
Frank would start having WWI and the Awakening Flashbacks
*Frank would be scouting out the joint of an associate, Buck McCoy, while he's on a mission. Buck's niece has been plagued by a trouble making boy and his gang after the girl (Yvette McCoy) broke up with him.
*While waiting at a cafe due to the rain, Frank would run into a fellow World War I veteran that would talk about "We survivors need to understand we died out there. But like a phoenix, we are reborn from the ashes."
*While doing this, Frank Luke Jr. would spot several young ruffians breaking into Yvette's apartment.
*Frank would go through reasons why mages are so different while rescuing Evette
REES: WHEELIN' AND DEALIN'
*Rees would have made contact with a self proclaimed underground "Artifact Collector" that says he has one of the great Mesoamerican crystal skulls. Before he leaves however, he'd explore the tower.
*Rees would be working on the "Sorcerer's Stone" in the lab, when he'd get a visit from Antha, his lost love. Their assignments would force Antha in Kabul, Afghanistan, but Y Drraig Gosch would allow them to meet for a short time.
*Antha would mention she sees new names being added to the Tower surface.
*Once she disappears, Rees would need to meet with his contact, Ahta Nekhet at the restaurant "Halas" on 4624 Lawrence Avenue (near Skokie).
*Ahta Neket would have a fake, crumbling skull, but Rees would notice more. There'd be a gold beatle that Rees would recognize as Vestige. Vestiges are repositories of unrefined Sekhem which hold memories of those that created them. Mummies use vestiges to recapture their forgotten memories and reestablish themselves.
*If strong armed, Ahta Nekhet would confess that he bought it from smugglers that stole from the Field Museum. Apparently, there was a big set of infighting between blokes from Egypt and Archeologists from Chicago (Arcane point for learning a secret).
Admin




Posts

: 348


Join date

: 2015-11-17



4.14.18, INTERNAL MEETINGS
Argos Aspirations for session 2 of Prohibition
1) Learn more about Last Session's Loose ends. ((Argos wants learn more about the Widowed Librarian Nina Scafold, who has returned from Eygpt. Argos will task his Ghoul Bindra Kinusari with finding Nina Scafold, engaging her in conversation and trying to arrange an early evening meeting between Nina and Argos later in the week.))
Bindra would set Argos up for a meeting with Nina Scaffold at 7:00 pm on April 6th, 1928 (sundown is at 6:20PM). She would warn Argos though that she foresees "Forces that cause a natural ending or conclusion of a process by this meeting."
2) Meet with the Ordo Leadership
(( Argos is very interested in what opinions Lord Barbaras and other Ordo leaders have, what they want, why, and how they want to go about getting it.))
Lord Neron Barabas
Argos would meet with Lord Barbaras, who would have a plight of his own. He would say that...
The Tremere are looking into Post-Necrotic beings and their blood in order to research their twisted coils. While doing so, they crossed territory with the Giovanni, and now they will need to make restitution before the Covenant converge. While they send a member of the Dying Light, Anastasia Nikolaevna, to meet with their head, Accursio D'agostina, Lord Barbaras would like Argos to sneak into their graveyard to see what they are covering up while Accursio is occupied.

Anastasia Nikolaevna


Anastasia would interrupt the meeting to report that she will be leaving shortly to meet with Accursio. She would say that she is using the gargoyle Jairus in case there's any danger if Argos so permits. If he does, she'll pull Argos to the side and say that the other Dracul members are starting to doubt Lord Barbaras's leadership as Koiagan of Chicago. She doesn't mind him, but Harland Kane is petitioning to Nikolai tonight to get the Nosferatu out.

Joseph Bell


Joseph Bell would be reading books in the courtyard, watching Galerius Armenius Venustinius, picking up a new student for sustenance while Amaris watches from above. Bell would pull Argos aside to apologize for their last meeting. Joseph would be reading the works of "Physician Frederick Banting, addressing Diabetes mellitus, which is caused by a malfunction of the pancreas, resulting in the failure of that gland to produce insulin. The necessary breakthrough shows that errors in the body can be repaired. Banting surmised that if he tied off the duct to the pancreas of a living dog and waited until the gland atrophied before removing it, there would be no digestive juices left to dissolve the hormone. After many failures, one of the dogs whose pancreas had been tied off showed signs of diabetes. Banting removed the pancreas, ground it up, and dissolved it in a salt solution to create the long-sought extract. He then injected the extract into the diabetic dog, and within a few hours the canine's blood sugar returned to normal. He'd created the first effective treatment for diabetes. What if the vampiric condition works the same? What if it is an error in the body that can be treated with laboratory injections?"

3) Search for a Meaningful Purpose
( (Argos wants an assignment or personal pursuit he can sink his teeth in to.  It can come from the Ordo,the Herald, himself or elsewhere. It could be military in nature, research related, or a teaching assignment, the important part is Argos wants something more meaningful to invest himself in then just roaring mindlessly through the 20's, Note: so long as his nights lack meaningful purpose he will continue to tilt at windmills and chase Flappers as a means of passing the time))
A letter from a mysterious source would tell Argos that his path for the Humanity Coils was on the right path. A vial of blood, only good for one sample, would show that the Ordo Dracul can become men again with the coils.
.......................................................................................................................................................................
Riccun Aspirations for session 2 of Prohibition
1) Find Elgrim or the fate of. Find Edmund or the fate of. (Johnathan O'Connell informed me that Edmund often resides at my penthouse)
Edmund has been working as a bartender at "226 Club" (Located on Wabash, between Adams and Jackson) owned by Baron Valentino Piedra. Edmund thinks he's acting as a master spy & petitioner for Elgrim, but Valentino has long figured out Edmund's plan.
(Other Speakeasies of Chicago:
Speakeasies of Chicago
)
2) Find out whom the Prince is and what is happening with the Circle of the Crone seek introductions, Crone has priority to Riccun maybe Octavia has returned.
Other attendees would include...
Lady Minerva Pirone, known harpy. She would tell Riccun anything minor in hopes of favor with him.
Belle Eve Taleisen and Danny Primo will also have their show that night.
3) Get the ball rolling on the Raven's Roost speakeasy. We need a remodel and Sal needs a friend, he recently had a death in the family and all.
1st thing is 1st, to remodel, he'll need a construction crew. Seamus O'Farrell runs a fine Celtic carpentry outfit if Riccun is interested.
For permission to have a Speakeasy, Riccun will need to choose who he wants to ask, Bugs Moran or Al Capone.
For Elysium status, Riccun will need to ask Prince Ewan Harris.
.......................................................................................................................................................................
Ludwig Aspirations
1) Teach and hire the new teaching assistant. With April 1st being a Sunday, Monday morning is going to start with teaching his classes at Robert Morris University. He has set up his classes to only be in the morning so that the rest of his day is free for other things. However, because of upcoming projects, Professor Becker is in need of a Teaching Assistant to help cover classes that Professor Becker is going to miss. He is aiming to hire a Doctoral Student that will cover his classes (probably a lot of them) as well as help Professor Ludwig with some of the Chemistry research he is doing.
Old versus new. There's an old man named
Sean Dawson
that would apply. He went to jail for distilling alcohol for gangsters, and now can not teach any longer, but needs a job.
Then there's a very smart man that never had a chance to teach because of his skin color,
D'Quan Burnett.
2) Attend meeting of the Mage Consilium
Ludwig plans to be prepared for the meeting of mages. Ultimately he aims to have the Awakenend community to understand and accept the work that he is doing with the Pandemonium.
Rosana Vedia would have "coincidentally" had everyone show up at the Newberry Library. She would talk to the group, and try to learn what they are up to before the Convocation meeting. Here's everyone's works and secrets...
Vanon:
Working on a way to quarantine items in pocket dimensions in order to separate them from the Abyss's chord of influence. He is working w/ Abyssal magic however in order to do so. Also has contraband items.
Trevor Olwhisk
: Unlocking the secrets of the true Trevor Olwhisk, whom young Trevor feels cracked the code of travel, and may be able to travel into other supernal realms.
Oelia Mosley:
Wants to learn about alien entities such as the god machine, Cthulhu and other ancient evils to learn if they have answers against the Exarchs. This means she dabbles in dangerous research that can invite dark spirits into the Sleeper world.
Norman Spade:
Working on true names through the Stone Scribe legacy. This frightens most mages as Norman could have power over them.
3) Begin Connecting with the Branded. Ludwig aims to begin reaching out to his old comrades from the West, by reaching out to his fellow Mysterium member Rees at the upcoming meeting.
Rees will be at the Anthaneum, and Ludwig can connect with them. Rosa would invite both of them in, and talk about the pair working to ensure that there's no trouble during the meeting, and also learn what the other Orders are up to.
.......................................................................................................................................................................
Rees Aspirations
1) Meet with the Mysterium.  I'd prefer it to be Rosana but will be content to connect with the Mysterium.
The Anthaneum needed to meet, and Rees feels a Fate spell brought all of the Mysterium together today to talk about concerns (see Ludwig plot).
2) Meet someone new.  Since I'm still not sure where this is going....I need to meet more people.
Rees can meet everyone that's Mysterium. One person in particular, Treven Olwhisk, would really take a fancy to Rees, who was mentioned in his books.
3) Research the Arabs and their hand gestures.  Who were those people I saw and what did that hand gesture mean?  Where did that come from?  Is this an occult?
Rees would learn that this is the symbol of the Su-Menent (Shepherds of the Chamber) p. 46 Mummy. The hand waving would also be that of Tcheser-Tep, Exalted Hand and protector of the dead from the living (p.60 Mummy).
.......................................................................................................................................................................
O'Connell Possibilites
1) Help a pack-mate with a personal problem -to bring the pack closer
O'Connell's pack would return to give the Rail baron reports.
Henry "Heck" Thomas
would report that the recent train intrusion was a Talbot conducted piece, and that those Wringling Brother rejects received a tip from a homeless man in Milwaukee.
Guy Jacobs
would say that there's strange energy in the sewers and under-city of Chicago.
Kingsley
would report that there's going to be a big vampire meeting, and that he'd like to have something to offer the Prince in order to gain favor with him. The Prince has had major issues with some of his inner circle, and Kingsley would love to help move up to their level by working against the inner circle.
Aspirations
2) Talk to a powerful individual in Chicago that isn't branded  -this is in a effort to gain power in the city
Meetings with the Chicago packs are in order, as no one has connected with them in some time.
Dan Hopkins and his Wild Silence pack should be connected with to check on the status of the borders.
Jamadagni can see into the future if O'Connel would like.
Dushane Atkins pack has been very quiet as of late, and are in O'Connel's backyard. He would learn Talbot tried to influence a pack mate into expanding their territory without permission.
Ulla Östberg and her pack, the Red Edge, are searching for Hosts and can tell O'Connell of her concerns with the sewers.
Kodak can tell O'Connell about a dispute between Dushane Atkins and one of his pack mates that ended in their death.
3) Deal with the talbet lodge in a way that they get a minimum of his possessions
To be determined.
.......................................................................................................................................................................
Mage Reborn Possibilites
GET OUT OF JAIL FOR FREE CARD.
Admin




Posts

: 348


Join date

: 2015-11-17



---
Permissions in this forum:
You
cannot
reply to topics in this forum